Designed specically for small to medium sized manufacturers.
Reduce inventory costs
Eliminate purchasing errors
Improve production efficiency
Analyze production costs more accurately
Integrate manufacturing and accounting
MISys Manufacturing is an affordable and comprehensive software that enables manufacturers to efficiently manage their production related activities. The software is designed for small to medium sized manufacturers and integrates with the most widely used accounting software.
Off-the-Shelf & Ready to Go
MISys Manufacturing is designed for immediate implementation and is easy to learn. MISys continues to introduce dozens of user interface (UI) enhancements to make the software easier to use in daily activities. Overall, the product is designed to look and feel like familiar email and word-processing programs.
A MISys SureStart coach guides new users through the conversion of data from existing systems (including spreadsheets) into MISys Manufacturing to get the system up and running as quickly as possible.
Flexible Deployment Options
MISys Manufacturing can be installed as an on premise solution on a desktop PC or shared across a network. Alternatively, you can deploy MISys Manufacturing in the cloud by locating your server off site or using a third party provider to host both the clients and server at a secure facility that gives you anytime, anywhere access.
Run Stand-Alone or Fully Integrated
MISys Manufacturing is designed to run by itself or integrated with the most popular accounting software systems to form a complete manufacturing business management system. By communicating directly in with your accounting software, time-consuming and error-prone exporting and importing is eliminated.
Critical Data at Your Fingertips
Using a unique system of alerts, you can configure MISys Manufacturing to notify you when certain conditions are met or events occur within your manufacturing system. Through MISys Mobile Alerts you can send the alerts via email to one or multiple mobile devices and computers without having to log in to the system. The software will continue to monitor the parameters of the alert and will send the email(s) if the conditions are met.

MISys Manufacturing comes with 150+ standard reports. If you can't find exactly what you are looking for, you can write your own custom reports using Crystal Reports or edit existing ones using MISys Query (optional module).
Low Total Cost of Ownership
MISys Manufacturing starts at a competitive purchase price and has a low annual maintenance fee. There are no hidden costs, no risk of obsolescence, no surprises. The extensive functionality of the software exceeds competing software systems that are double the cost of MISys Manufacturing.
Designed with Room to Grow
MISys Manufacturing is a modular, so you purchase only the functionality you need today. Start with Basic Manufacturing, then add from our menu of modules as your company grows.
SOLUTIONS

Upcoming Events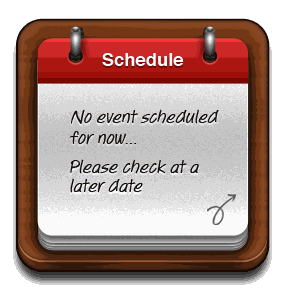 Request Info
Need More Info
Call us at
(516) 867-6752
or
Click here to