Easy to Use
Sage Inventory Advisor is an affordable cloud solution that helps companies reduce stock outs, excess inventory, and working capital. It connects to Sage ERP data to deliver inventory health check, produce quality forecasts, reduce the time spent on manual tasks, and solve for the optimal investment required to achieve target fill rates. A web based mobile solution, Sage Inventory Advisor is easy to use and slashes time spent on forecasts and ordering. It can be implemented cost effectively and used in just hours
Fast to Implement and Cost-Effective
A cloud solution, Sage Inventory Advisor can be implemented cost effectively in just hours.
Allows anytime, anywhere access.
Eliminates local server installation.
Provides worry-free updates and maintenance.
Delivers rapid deployment and scalability.
Best-in-class availability level.
Highly secure using PGP data encryption/decryption.
Reduce Excess

You always seem to have too much inventory of items that don't sell. Excess inventory is a major problem:

You have to warehouse it
You have to insure it
It's value depreciates over time
It gets stolen
You count the same items every stocktake
A huge amount of working capital is tied up in dead inventory
You may be forced to write it off

All costing you money!

Sage Inventory Advisor can help you release cash that is tied up in excess inventory.

Minimise stock-outs

Stock-outs are bad for business. If a customer wants to buy something from you and you don't have it in stock:

You lose the sale of that product
Your customer may buy their entire shopping list from a competitor
The competitor may give your customer better service, so you risk losing your customer for life

Never lose another customer again

Use Sage Inventory Advisor to minimize your stock-outs and make more sales.

Place orders quicker

Most people dread that time of the month: Ordering time. You spend hours, if not days doing mundane, boring work:

Gathering all historical sales for all items from a supplier
Reducing stock-on-hand by any outstanding customer orders
Factoring in delivery lead times
Applying minimum order quantity and other supplier constraints

Don't tear your hair out

Stop wrestling with spreadsheets, let Sage Inventory Advisor help you place optimal orders.
SOLUTIONS

Upcoming Events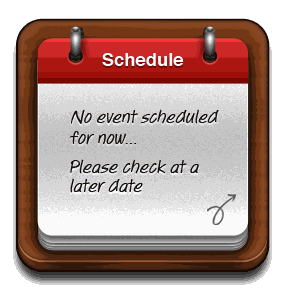 Request Info
Need More Info
Call us at
(516) 867-6752
or
Click here to
Sage Inventory Advisor is compatible with the most popular Sage ERP systems (Sage 100 ERP, Sage 300 ERP, Sage 500 ERP and Sage ERP X3 systems).